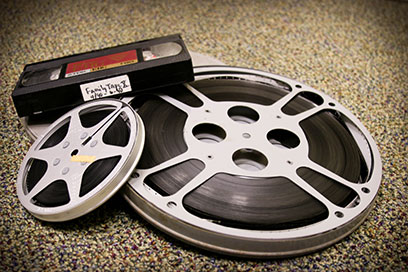 Sunday, October 22, 2–4pm
218 College St, Boone NC
Have you been wondering what to do with your old home movies? Bring your old 8mm, 16mm, and VHS films to Room 421 on the 4th floor of Appalachian State University's Belk Library. Members of the Digital Scholarship & Initiatives team and University Documentary Film Services are hosting this wonderful event, where you can view your footage while learning how to best preserve them. We've got the equipment, we just need your home movies! Come enjoy light refreshments, experience wonderful emotions, and play home movie BINGO!