by Joyce Ogburn
The Google Dataset Search tool was just released to aid researchers in searching and finding relevant data among myriad datasets on the web. With the requirements of funding agencies to share research data, an increasing number of datasets are now available, in addition to data that has been shared for some time via the Internet. The new tool is a nice complement to Google Scholar, which searches and delivers research publications, preprints, theses and dissertations, blogs, reports, and more.
Here's a screenshot from a search for "population of North Carolina":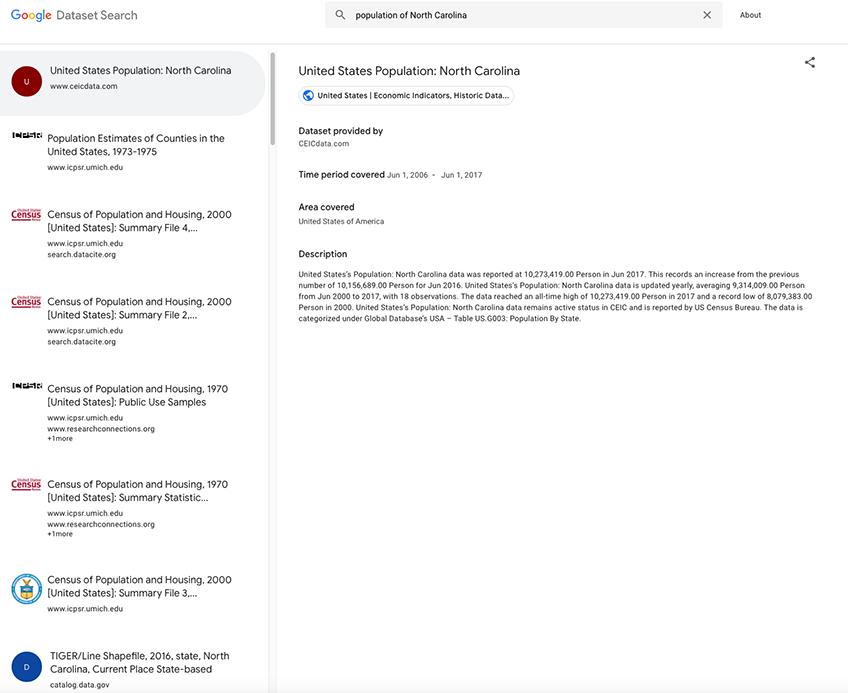 The tool can be found through this link: https://toolbox.google.com/datasetsearch. Google has also developed guidelines for making datasets easier to discover.