The University Libraries received grant funding to purchase hotspots for lending from the State Library of North Carolina. Appalachian State University and seven other UNC systems schools will receive hotspots this summer that will be worked into circulation for all students, faculty and staff.
The grant was written to develop an inter-institutional mobile hotspot lending program. The hot spot program will enable partner libraries to procure a pool of mobile hotspot devices, cover monthly service fees, and loan these devices to students, faculty, and staff who are dispersed throughout the state of North Carolina and have unreliable Internet.
The recent shifts to virtual instruction due to the COVID-19 pandemic has exacerbated the significant barriers many students already face when required to participate in online courses and complete assignments. Likewise, many faculty and staff who provide direct instruction or support students experience noteworthy internet connectivity barriers when working away from campus. By removing the internet connectivity barrier, this inter-institutional mobile hotspot lending program will help level the playing field for citizens across North Carolina.
A huge thank you to the Library's own Kelly McCallister, Scott Rice and Michael O'Hara for their support!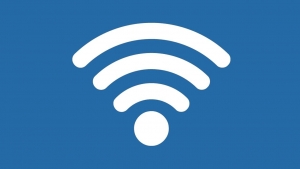 Tags: