Belk Library would like to remind you that final exams are here and the winter break is fast approaching. Here are a few helpful notes about returning our materials. If you have any further questions please contact us on chat, via the email contact form, or phone (828-262-2818). Library homepage
Please turn in all materials borrowed from Belk library before you leave. For books you can use any of our remote campus book drops, or bring them into the library.
If you still need the items after break, you can renew most items on the My Library Account link on the homepage (renewal excludes Technology Desk Items).
All items checked out from our Technology desk must be returned before leaving campus.
Wall lockers and study carrels should be cleaned out and the key turned in before leaving campus.
Please do not return rental textbooks to the library book drops as this may cause late fines at the Bookstore. For questions about returning textbooks call the University Bookstore at 828-262-3070.
Best of luck to everyone as the semester comes to a close.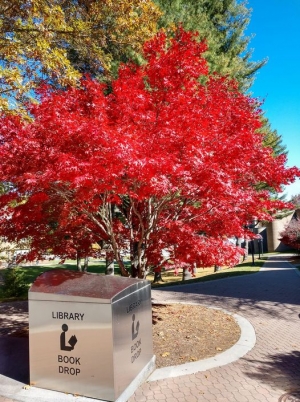 Tags: