Final exams are just around the corner and the University Libraries will be here for you!
We will close at 6pm on Wednesday, November 23,
We will be closed Thursday, November 24, Friday, November 25, and Saturday, November 26.
We will reopen Sunday, November 27 at 10am.
We are thankful for you. Enjoy the break!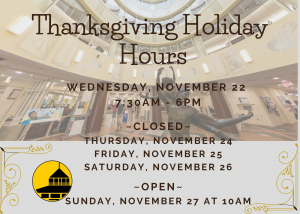 Tags: