"Don't let being stuck at home keep you from being creative! Attend a virtual makerspace workshop and learn how to 3D Design and Laser Cut from your own home.
Join us via Zoom and click here for more information: https://library.appstate.edu/research-help-guides/workshops
No registration necessary! Follow the makerspace on instagram @inspire_maker_lab for more cool projects!"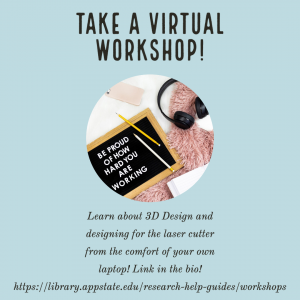 Tags: