Augmented Reality Tour
About this service
This self guided tour will show some of the great services available at the Belk Library and Information Commons. This in person tour of the library allows you to safely navigate the Belk Library without being with a large tour group. Each stop on the tour is listed on the map and will have a matching QR code similar to the one listed below in that location in Belk Library. Follow the codes around the building and discover some of the library's great services!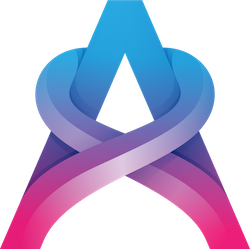 How to take the AR tour
Download the free Assemblr App onto your smart device. Don't have one? No problem. Head down to the Technology Checkout Desk on the Lower Level to check out an iPod. It will already have the app and maps downloaded.
Check the map and move through the stops sequentially, starting with #1: The Library Service Desk.The first marker is located inside the main library entrance on the left column.
Look for the QR code. Open the Assemblr App and press Hold the camera up to the marker. After a moment of loading, you should be able to see the information on your screen.
Go through the map and visit all 10 markers.
Complete the survey.
Have any questions? Email Hannah Pope at popehl@appstate.edu.