Open Journals at Appalachian
Appalachian State University's Belk Library supports open access publishing, open archives, and open repositories in order to advance the creation and dissemination of scholarly research produced by faculty, staff, and research fellows. We have two locally-hosted open access publishing platforms, PubPub and Open Journal Systems (OJS), which allow members of the academic community to publish open access journals. Belk Library also has resources and platforms available to support the preservation and storage of datasets and media files that are associated with articles published in PubPub and OJS. Belk Library also encourages publishing partnerships with the local community, Western North Carolina, and related entities in both academia and industry, including associations, nonprofits, governments, and corporations.
Our goal is to strengthen the research profile of Appalachian State University and our faculty members through the production and publication of high-quality, peer-reviewed journals in a range of scholarly fields and industries.
For any questions on how to get started, please contact Agnes Gambill in Scholarly Communications.
Founded in Fall 2020 by collaborators worldwide including Apimondia and researchers at Appalachian State University, BeeXML: Bee Data Standardization (Bee XML) is an open access journal that focuses on pollinators and developing data interchange standards to facilitate data science and learning outcomes. A unique feature of BeeXML is the publishing of an open data standard that would be validated through the publishing process and published in a digital library for the world to use. Pollinators are responsible for 1⁄3 of our food supply, and many of our pollinators are in danger. This effort would help rural development by helping protect our pollinators and food system that much of our rural and underrepresented communities depend on.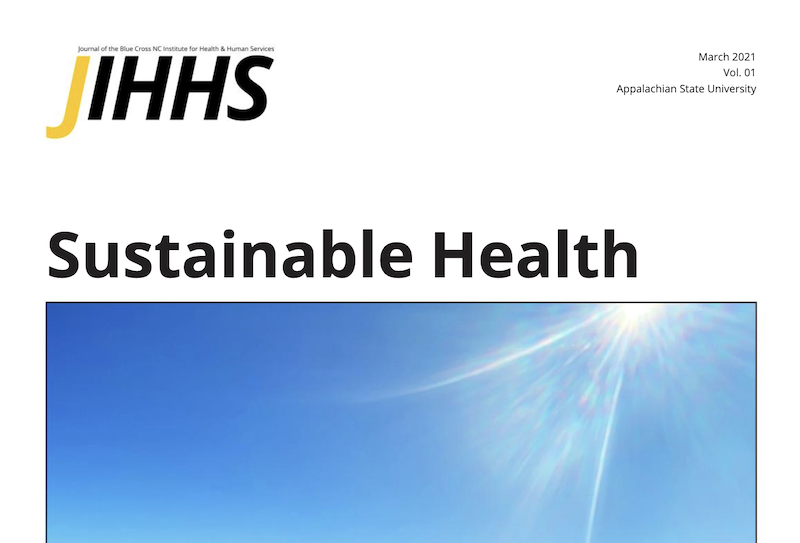 The Journal of the Blue Cross NC Institute for Health and Human Services (JIHHS) addresses the most salient regional problems and opportunities surrounding health and wellness in Western North Carolina and highlights the ongoing efforts of the Institute's regional collaborations to address these through research, outreach, education/training, and program development.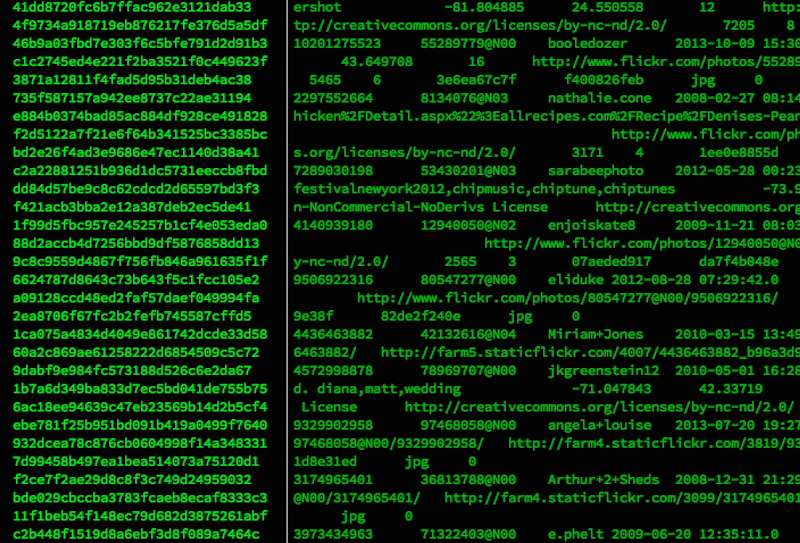 Founded in Fall 2020, Data & Analytics For Good is a partnership between Appalachian State University's Center for Analytics Research and Education, University of Arkansas, and SAS Institute. In addition to being open access, Data & Analytics For Good will collect and peer-review data sets and analytics products (widgets) that furthers one or more of the 17 United Nations Sustainable Development Goals. An example of a data product would be the World Pollinator Map. A unique feature of this journal is that each article will be linked to a real open access dataset that can be downloaded and used. By bringing all of this data and analytics for good in one place it can be mined for educational and applied projects to benefit the community while providing learning and educational opportunities for those wishing to learn data science.