Due to COVID, the library is currently only open to Appalachian students, faculty and staff who swipe their AppCard at the entrance. See our Service Status page for the current status of all library services.

finds books, ebooks, streaming media, and articles from several dozen databases.
To access the full text of articles you find in Google Scholar, try both the Find@Appstate link and the article title. If neither option leads to the full text, contact a librarian for assistance.
Latest News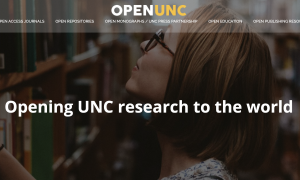 We are pleased to announce that the UNC System has officially launched OpenUNC, a new website...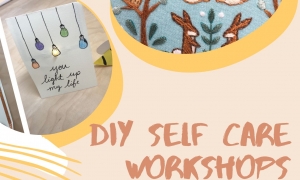 In collaboration with Wellness and Prevention Services, come join us for our DYI Self Care...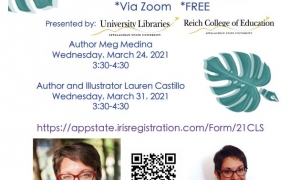 Appalachian State University Virtual Children's Literature Symposium to Feature Author Meg