Belk Distinguished Lecture Event Featuring Vivian Howard
Appalachian Theatre of the High Country
559 West King St. Boone, NC 28607
Friday, July 14 at 2pm
Free event - registration required
Vivian Howard is an award-winning cookbook author, TV personality, chef and restauranter. Her first cookbook, Deep Run Roots, is a New York Times bestseller and was named "Cookbook of the Year" by the IACP. She created and stars in public television shows Somewhere South and A Chef's Life, for which she has won Peabody, Emmy and James Beard awards.
Vivian runs the restaurants Chef and the Farmer in Kinston, NC; Benny's Big Time in Wilmington, NC; and Handy & Hot and Lenoir, both in Charleston, SC. In October, 2020, Vivian released her second cookbook, This Will Make It Taste Good: A New Path to Simple Cooking. This year, Vivian launched Viv's Fridge - network of attendant-less smart refrigerators stocked with next-level prepared meals from her kitchen at Chef and the Farmer.
To pre register for the free lecture, please use the link below:
Seating is limited and on a first come first serve basis.
A Delicious Experience with Vivian Howard
North End Zone at Kidd Brewer Stadium
135 Jack Branch Drive; Boone, NC 28608
Friday, July 14
at 11:30am doors open at 11am
$100 Each
The University Libraries invite you to a VIP lunch experience with award-winning chef and television personality, Vivian Howard. Join us for a delicious experience, inspired by her latest cookbook. The ticket includes the farm-fresh meal, Vivian will attend the meal, and a copy of her latest book, This Will Make It Taste Good: A New Path to Simple Cooking. Guests who attend the luncheon will also receive priority seating as she inspires the audience in the 2023 Belk Distinguished Lecture series immediately following the meal. We've already received an incredible response prior to launching ticket sales, so please do not wait if you want to participate in this special event. Proceeds go to support University Libraries Student Employee Scholarship fund.
To register, please click this Registration Link and fill out the form.
Parking in Peacock Lot and a shuttle service provided for both event from Peacock Lot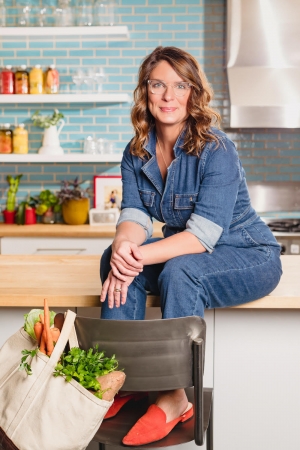 Tags: