Our very own, John Wiswell was awarded the "Who Packs Your Parachute? award by the Beaver College of Health Sciences. John serves as Library Liaison to the college.
One nominator wrote, "John has an uncanny knack of anticipating faculty needs, ensuring faculty have access to library resources, initiating thoughtful classroom purchases, and offering guidance for student projects," wrote one nominator.
For more information please click this link.
John Wiswell is pictured with Dean Marie Huff.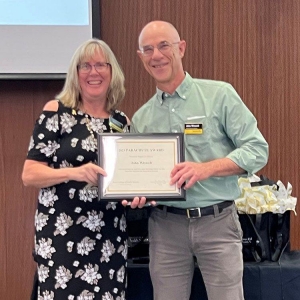 Tags: