Library Student Employees Brad Zimmerman and Joew Maganaro along with the Mountaineer ROTC collected over 150 cans of food for the Belk Library Food Pantry on 2nd floor. Both are seniors and in the ROTC Program.
Maganaro said, "I know a lot of students having a tough time this time of year. We just wanted to help out and give back and help our fellow Mountaineers."
Maganaro and Zimmerman both work in the Library Mailroom where they are supervised by Dave Fletcher.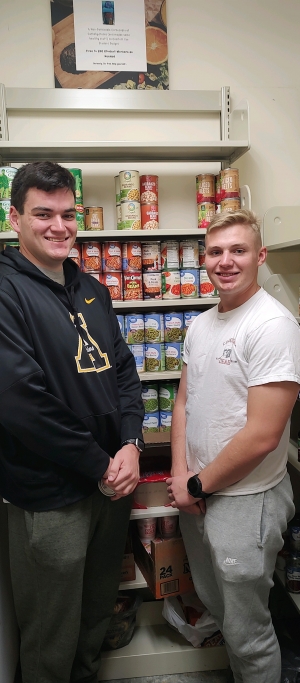 Tags: