Construction began on May 9 of the new and improved Makerspace on the Lower Level of Belk Library.
The Inspire Maker Lab is a makerspace, a place where users of all skill levels can come together to bring their ideas to life by "making" things. Students, faculty and staff at Appalachian State University will be able to use the space to access tools, learn new skills, and create things both for academic and personal use. Also included in the reimaging is the Idea factory. The Idea Factory is also located on the lower level of the library and was created to help our patrons create visuals, manipulatives and more to enhance lesson plans and teaching for our education majors and educators.
Facilities Manager, Adam Jones said, "The project will produce 2000 square feet of creative space for Students, Faculty and staff usage." "We are excited to see the finished project and plan to have the area open just in time for fall semester classes.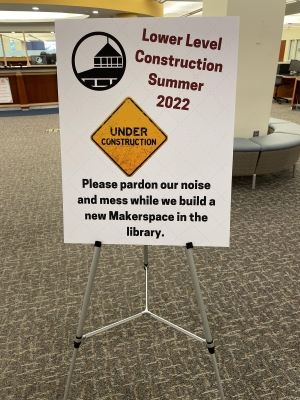 Tags: