The Makerspace is collaborating with the Turchin Center for First Friday on March 3rd. We will have crafts and information about the Makerspace set up from 5pm - 8pm.
First Friday Art Crawls take place in Downtown Boone each month (February-December) to encourage visitors to explore all that our downtown has to offer! Businesses, galleries and restaurants often extend their hours until at least 7pm.
Feel free to come say hello, make something fun, and grab some good snacks while you enjoy the new art exhibitions. It is also their Spring Celebration, so the event will have music, too! We look forward to seeing you there!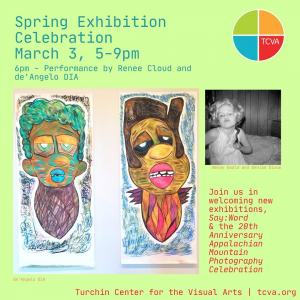 Tags: