University Libraries will have an information booth at the festival about our preservation efforts for the MerleFest archives. Our Special Collections has installed a viewing station for past Merefest celebrations.
Our festival booths will be available to talk to attendees about the MerleFest archives, how they can access the content, and also to let them know how they can support the preservation of the archives by giving to the MerleFest Archives preservation fund. In addition, we will promote the MerleFest Oral History Project.
In 2022, we began interviewing performers and hope to encourage participation in the project by long-time vendors, attendees, and volunteers. In addtion, the MerleFest archives viewing station was recently installed to allow access to the audiovisual content, which is currently being digitized. For an opportunity to review, we encourage patrons to make an appointment to use our viewing station via our website collections.library.appstate.edu.
For more information please go the newslink below: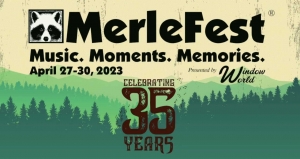 Tags: