The library will be participating in National Transfer Student Week on Monday, October 19 from 10:00-2:00 in the Atrium or outside (weather permitting).
Come by and snag a donut!!
The National Institute for the Study of Transfer Students has declared the third week of October as National Transfer Student Week so we can celebrate transfer students and their advocates who help(ed) them navigate the transition from one institution to another. You are invited to celebrate this week with us! Please stop by any of our events if you are on campus and we welcome those that want to learn more about transfer students at App to attend the Talking Transfers workshop.
Did you know? Appalachian welcomes almost 1,900 new transfer students throughout the fall and spring each year and transfer students make up a fourth of the undergraduate population. View our Fall 2020 infographic data for more on transfer students.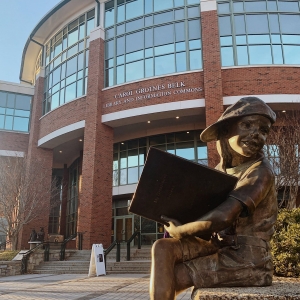 Tags: