Appalachian State University has reached another major milestone in advancing open access to information and research through a new open access partnership with Wiley, a global leader in publishing, education, and research.
The Wiley open access agreement enables Appalachian State University authors to publish open access in any of Wiley's hybrid journals for free. In other words, no Article Processing Charges (APCs) will be charged to authors for selecting "open access" upon publication. This opportunity is ideal for researchers who want to share their work openly but who may lack funding for Article Processing Charges (APCs), which are often thousands of dollars.
Hybrid journals are subscription-based journals which offer an open access option. Appalachian State University's Belk Library maintains a database for Wiley journals. Please contact your librarian for more information on how to identify eligible journals and access this publishing opportunity.
By choosing open access your work has the best chance to be read, cited, and shared. Wiley's research shows that open access articles are downloaded 3x more than subscription articles and cited 2x as much as subscription articles.
Who is eligible?
The corresponding author must be from Appalachian State University at the point of acceptance to a journal.
Your manuscript must have been accepted on or after January 1, 2022.
The article must be primary research or a review article.
How can I access this opportunity?
Step 1: Once your article is accepted, register or log in to Wiley Author Services at www.wileyauthors.com. Under My Articles, look for your article and click Manage Article. Look for a message from your institution or funder that states "Article is eligible for Open Access through your institution at no fee" and click Select Open Access.
Step 2: Confirm your corresponding author, funders, and affiliations. Be sure to select an Appalachian State University-affiliated author as the "corresponding author." You may be asked to add or confirm the funder(s) you entered during your article submission. Select your funder from the dropdown list or click Add Funder and start typing to search. You may also tick "I did not receive funding for this article." Then, enter any grant details. You also may be asked to add or confirm the affiliation(s) you entered during submission. Be sure to add or confirm the institutional affiliation (Appalachian State University) of the corresponding author.
Step 3: Select Open Access. After determining copyright ownership status, when prompted, select "Yes, make my article open access." Once you select open access, you will be prompted to select a Creative Commons license for your work. AppState's Belk Library will be notified of your request and asked to approve. If your request is approved, you will receive a confirmation email. Your accepted article is then published open access under a Creative Commons license on Wiley Online Library.
For visual instructions, click here.
For more information on Creative Commons licenses, copyright, and publishing open access, please contact Scholarly Communications (gambillab@appstate.edu).
Here is the link to the new library "Publish Open" homepage to find more information about the new 2022 Wiley open access deal and the 2021 Cambridge University Press open access deal.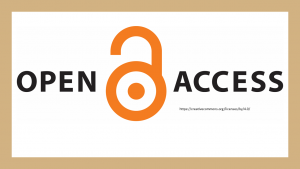 Tags: