Belk Library will operate on reduced hours until further notice:
Hours
All details are posted on the library hours calendar https://library.appstate.edu/about/hours
Building hours:
7:30am-11pm M-TH
7:30am-9pm Fri
Closed Saturday
2-11pm Sunday
Main Service Desk hours:
10am-8pm M-TH
10am-8pm Fri
Closed Saturday
2pm-8pm Sunday
Our Request It, ABC Delivery and Interlibrary loan will operate on regular schedule.
For assistance, please contact us on chat or by phone at 828-262-2818. Contact Inter-library Loan Services at 828-262-2826.
The Music Library will be closed to the public until at least 1 February 2021. We will work behind the scenes to help patrons in any way we can. At the end of the month, we will make a further decision about reopening or possibly opening by appointment only. Please call 828-262-2388 for more information.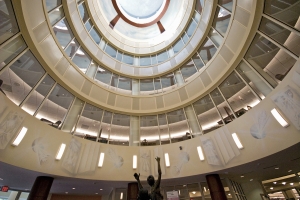 Tags: