Email me with a question or for an appointment, wiswellj@ . For appointments, please suggest a few times and state your topic. I can meet in Zoom, at Levine, or on main campus.

Liaison Responsibilities, including instruction, consulting, and collections
Rehabilitation Sciences: Communication Sciences & Disorders, Athletic Training, and Occupational Therapy
Public Health and Exercise Science
Nursing
Nutrition & Health Care Management
Physics & Astronomy
Recreation Management
Veterinary Technology
Wake Forest University School of Medicine Physician Assistant program
Other Library Responsibilities
Collection strategy and scholarly communication. Evaluate, monitor, and select information sources for liaison programs
Liaison. Consult with faculty and others concerning curricular and research needs
Teaching. Evidence-based practice and information literacy instruction for students, in classes and individually
Develop and manage learning objects, such as library guides and short videos.
Scholarly Interests
Information behavior of students and faculty
Collection management and scholarly communication for health and physical sciences
LIS and health science methodologies and data
Evidence-based practice in libraries and health services, evidence-based assessment
Public health and epidemiology
Education
Masters in Library and Information Studies, 2007, UNC Greensboro.
Masters in Public Health 1997, University of Medicine and Dentistry of New Jersey/Rutgers University, concentration in Epidemiology and Quantitative Methods
BA, Texas
Activities
American Public Health Association, ALA/ACRL, NCLA, Mid Atlantic Chapter of the Medical Library Association, MLA, ANCHASL
University: University Research Council, Work-Life Council
Libraries: STEM/Sciences and Social Sciences Liaison Groups
Selected Presentations
Wiswell, John. 2018. "What would you do if your collections budget was cut 20%?" Carolina Consortium annual meeting. Greensboro, May 2018.
Wiswell, John. 2017. "Comparing use and usability of ebooks to near-at-hand pbooks." ER&L Conference, April 2-5, 2017, Austin, Texas.
Wiswell, John. 2016. "Delays in Availability of Faculty Journal Articles?: Local Effects of Open Access Policies(link is external)." Poster presented at the 2016 Annual Meeting of the Medical Library Association, May 13-18, Toronto.
Wiswell, John. 2015. "Delays in Open Access Availability of Faculty Journal Articles(link is external)." Poster presented at the 2015 Annual Meeting of the Mid-Atlantic Chapter/MAC of the Medical Library Association/MLA, October 18-20, Asheville, NC.
Publications
Johnson, Megan, Andrea Leonard, and John Wiswell. 2015. "Deciding to Change OpenURL Link Resolvers(link is external)." Journal of Electronic Resources Librarianship 27 (1): 10–25. doi:10.1080/1941126X.2015.999519.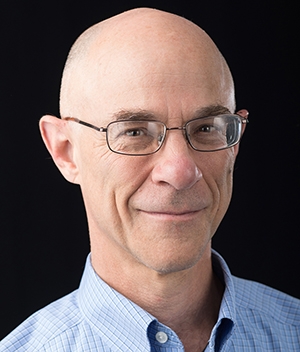 Title:

Health Sciences Librarian, Associate Professor
Department:

Nursing, Nutrition & Health Care Management, Public Health & Exercise Science, Recreation Management, Rehabilitation Sciences: CSD, AT, and OT, Physics and Astronomy, Veterinary Technology, Wake Forest Physician Assistant

Email address: Email me

Phone: (828) 262-7853
Office address
225 Belk Library and 542F Levine Hall