The Belk Library Video Recording Room is located on the lower level. The room is designed for simple video recording. You will need to bring a USB drive (8 GB minimum) and your presentation. The recording will save as an MP4 file to your flash drive. If you need assistance editing your video file, see the students at the desk. See below for more information about the room. Room Guide PDF


Students, faculty, and staff can check out the room through the Video Room Booking system.
*Due to Covid-19 restrictions, the Video Recording Room is closed to students until further notice*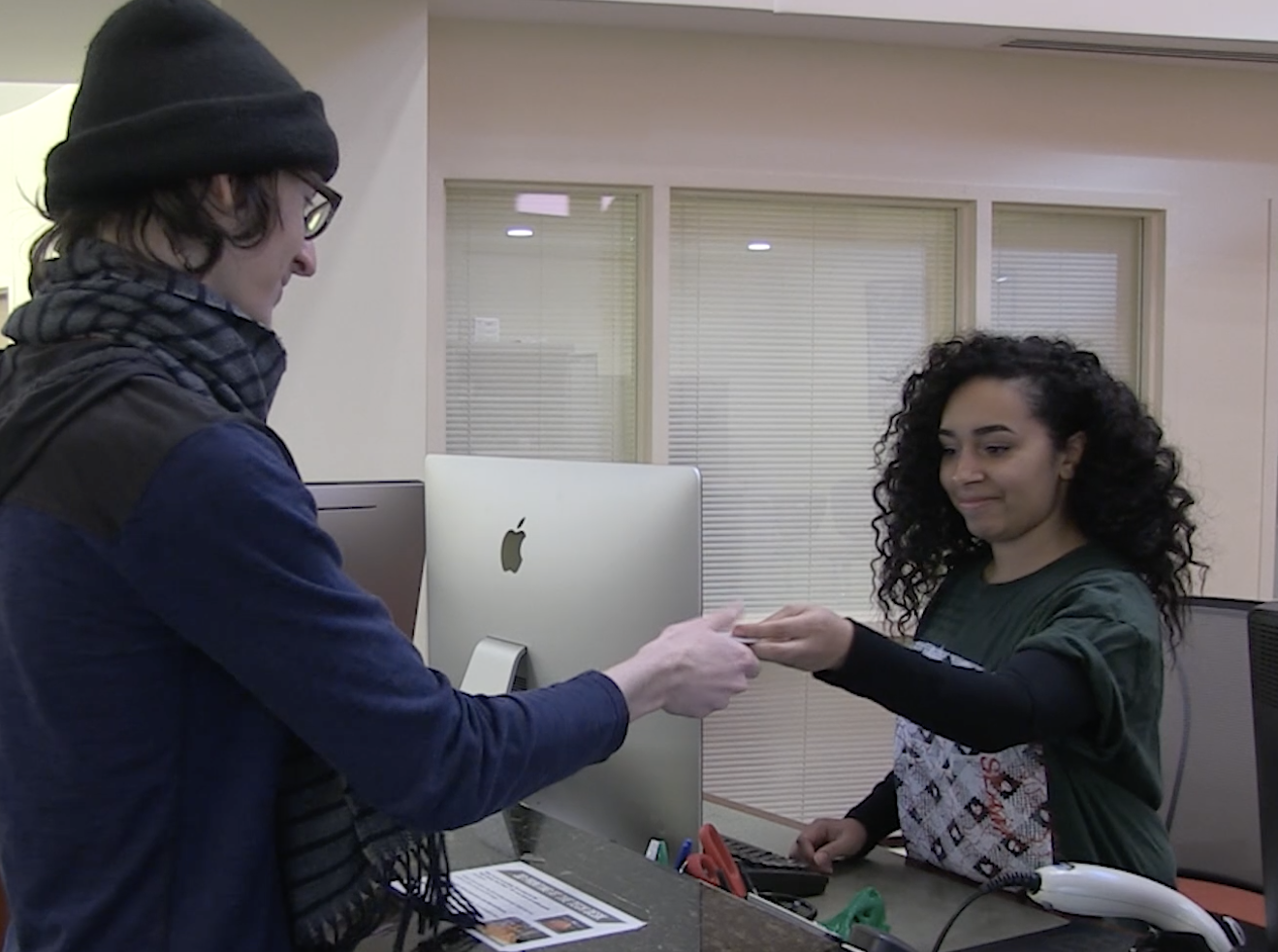 Bring your AppCard and flash drive to the Tech Desk where student assistants will help you set up the room.
Display Mode
Display mode enables the television screen behind the curtain.
Options are available for mirroring screens from a PC or laptop.
Curtain Mode

Use the curtain as a nice backdrop for interviews and presentations.
Green Screen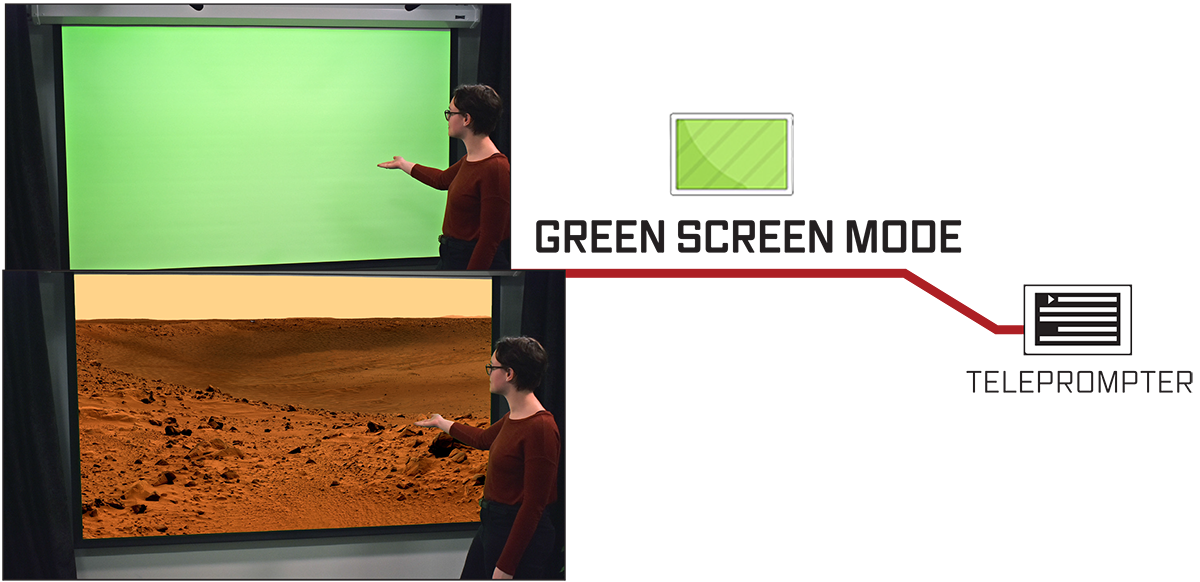 Green Screen mode enables the projection screen with a field of green.