Audio Recording Room
About this service
Belk Library users now have access to a soundproof room for audio recording, including narration, sound loops for video, and musical instrument.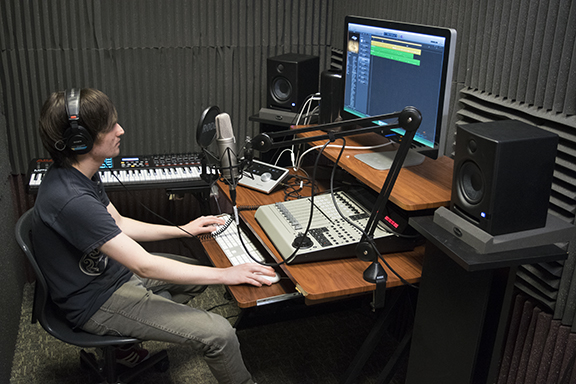 Sample Audio File Recorded in the Room
Software Programs and Recording Gear Available
Software programs include:
Adobe Audition
GarageBand,
Logic Pro X
Recording gear available include:
Condensor Mic
Audio interface
Connections for instruments and mics
Headphones
An instruction booklet is provided at time of checkout for the room.
Learn More about the Audio Recording Room
If you have questions or need help, please visit the Technology Checkout Desk on the Lower Level of Belk Library.