Current Efforts & Initiatives
The University Libraries strive to continuously improve in the areas of inclusion, diversity, equity, and accessibility. Below are some of the areas where our efforts are currently focused.
IDEA Committee (Inclusion, Diversity, Equity, and Accessibility)
The University Libraries IDEA Committee (Inclusion, Diversity, Equity, and Accessibility) provides leadership in the Libraries on issues related to diversity and the provision of high-quality library services to individuals from diverse backgrounds. It offers staff development opportunities to increase their understanding of diversity and reaches out to the external community to promote the library and campus as a shared living and learning environment conducive to respect, acceptance, mutual understanding, and global awareness.
2022-23 Roster
Kelly Burkett
Ashlea Green
Amy Love
Hannah Pope
Scott Rice
Dusty Ross
Recent IDEA Committee Initiatives
Belk Library Building Art
The IDEA Committee inventoried the artwork displayed in the Belk Library building in 2022-23 and is beginning to implement a plan for an annual art contest that will help bring a greater diversity of art representative of our campus community to University Libraries spaces.
Diversity Celebration
University Libraries partnered with the Department of English and Cold Mountain Review to offer a public screening of the film Stories of Intersex and Faith during the Diversity Celebration in April 2023.
Neurodiversity Events
The IDEA Committee coordinated a Spring 2023 professional development training for University Libraries faculty and staff on neurodiversity in libraries.
The IDEA Committee offered a Spring 2023 event for faculty, staff, students, and local teachers and community members on "Neurodiversity in Action: An Autistic Student and a Neurotypical Teacher's Search for More Effective Communication."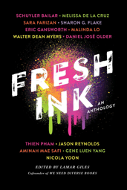 Book Club
The IDEA Committee hosted a book club in 2021-22 that read Fresh Ink, a YA anthology of 12 short stories highlighting historically underrepresented voices.
Creative Justice Institute Partnership
In Spring 2021, members of the IDEA Committee partnered with the Creative Justice Institute on campus. This collaboration included having librarians talk about their favorite books for an episode of the Creative Justice: The Podcast, "For the Love of Books!"
We also co-wrote an internal library grant to fund zine kits for students. The zines from this project are stored in our Special Collections Research Center and Cara Hagan, the Creative Justice Institute coordinator, recorded an interview with one of the student artists.
Strategic Plan
Goal 4 in the University Libraries Strategic Plan 2022-27 (PDF) is to:
Enhance and Nurture a Diverse, Equitable, Inclusive, Anti-Racist, and Accessible Learning and Library Work Culture

A diverse, equitable, and inclusive work and learning culture enhances learning outcomes and retention for students and improves recruitment and retention of diverse and DEI-minded faculty and staff.

Enhance and sustain a library work culture that values all:

aspects of diversity and creates an equitable and inclusive virtual and physical environment.
Identify and remove barriers, support work-life balance, and strengthen dedicated networks to successfully attract, retain, and support faculty and staff from historically underrepresented groups.
Ensure collections, facilities, and services exhibit diversity and are inclusive.
Hiring Statistics
As of 2021, 12.5% of Libraries Faculty identified as Black, Foreign National, or being of two or more races, and 7.5% of Libraries Staff identified as Black, Asian, or didn't include data. In comparison, 18.3% of students enrolled in Fall 2021 were from underrepresented communities. We continue to examine our policies and practices as they relate to recruiting and retaining diverse faculty and staff.
D&I Plan
In 2018, the University Libraries' IDEA Committee (then called the Diversity & Inclusion Committee) completed a D&I Plan for the Libraries. The version below is currently under review.
Download the University Libraries Diversity & Inclusion Plan (PDF)